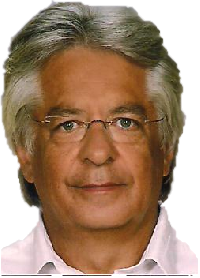 I am a full-time translator in the language combination German into English with abundant qualifications and experience at university, professional and international levels. As holder of two venerated post-doctoral awards, among others, for researching Mesopotamia, the cradle of Western Civilization, in the British Museum as Commonwealth Fellow, as Fulbright Senior Research Fellow in the USA and as German Academic Exchange Service (DAAD) and Deutsche Forschungsgemeinschaft (DFG) research fellow in the Pergamon Museum in Berlin, I am well-equipped to do what most modern translators lack, namely to translate your document taking its cultural context and linguist setting into consideration. Although I love working in the field of Ancient Mesopotamia, Ancient Israel and Nubia, I have accumulated expertise in a vast array of modern fields including:
University and related Academic topics (university curricula, rectors' conference statements, summaries of masters' and doctoral     dissertations, abstracts of scientific articles, etc.)
Research and journalistic articles on theological, political and cultural issues
Tourism
Telecommunication projects at EU and regional levels
Pharmaceutical products
Medical reports, findings, screenings and devices
Architecture
Financial
Construction
Software localization
Nutrition
Auditing – interpreting
Cosmetics
Patents
I am Trados certified. For confirmation of my official Trados certification (Advanced – Level 3) in CCM SDL Trados Freelance Suite 2007 and SDL MultiTerm 8, please follow this link.
I have upgraded to SDL Trados Studio 2015 SR2 and now implement 2 Autosuggest Dictionaries (1,000,000 TM units).
Certified Professional Translator Status: To read my ProZ.com Profile, please use this link.
Academic Excellence: Furthermore, I can offer 25 years translating experience in teaching and research at renowned international universities and research institutions. I am holder of Fulbright (USA), British Council and Commonwealth (UK) Fellowships and received financial support and stipends from the German Academic Exchange Service, as well as the Deutsche Forschungsgemeinschaft for linguistic and philological research at post-doctoral level in Germany, the UK and the USA.
Translation Fee: EUR 0.08-0.12 per source word (taking content, volume and urgency into consideration). For books or large volumes, I request feedback and payment per 10,000 words. For patents and contracts I charge EUR 0.12 per source word if reasonable time is granted for the research involved. I charge EUR 0.05 per source word for corrections, but this is negotiable as sometimes proofreading jobs result in a second translation effort. My minimum fee is EUR 30.
I look forward to hearing from you via my contact facility under Contact,
Kind regards,
Prof. Dr. Andries Conradie